Unison to hold strike ballot over McKinsey report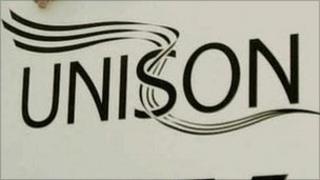 The health union Unison has said it will ballot its Northern Ireland members on strike action.
It follows the publication of a consultant's report into the NI health service, which the union claims could mean the loss of 10,000 jobs.
The McKinsey report suggests how the service can save money.
However, Unison's Patricia McKeown described it as "the greatest attack on our health and social system since it was founded 63 years ago".
Ms McKeown said the union would now commence a ballot for strike action.
"We do not come to this decision lightly," she said.
"However our members are declaring that they cannot continuously bear the strain of cuts which are resulting in: significant job loss; stress and ill health; increased health and safety risk and distress at the growing inability to serve the public.
"We are standing up for our public services and public service workers."