Arrests in Coleraine, Ballymoney, Kent in drugs probe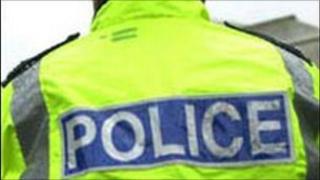 Officers from the PSNI Organised Crime Branch have arrested a man and a woman in Kent and seized £100,000 in cash.
The arrests, on Thursday, were part of an investigation into alleged money laundering and drug trafficking.
A number of searches were also carried out in the Coleraine area and a 33-year-old woman was arrested and charged with supply of Class A drugs.
A 36-year-old man has been charged with conspiracy to supply Class A drugs. He will appear in court on Saturday.
A 32-year-old woman was arrested in Ballymoney and questioned about money laundering.
She was released pending a report to the Public Prosecution Service.
A 39-year-old man is still being questioned.
A boat, two jet skis and two motorbikes were seized during the searches.
The two people arrested in Kent, a 27-year-old man and a 24-year-old woman, were brought to Coleraine police station for questioning.