Charges over Culloden hotel Titanic jewellery theft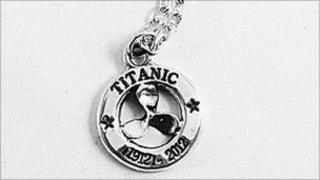 Two men have been charged after designer jewellery - some commemorating the Titanic - was stolen from the Culloden Hotel in Cultra, County Down.
Two men, one aged 46 and the other 55, have been charged with theft, burglary and handling stolen goods.
The two accused are due to appear in court next month.
The jewellery, believed to be worth thousands of pounds, has still not been recovered.
It was stolen in March.