Citizens Advice Bureau offer help to service personnel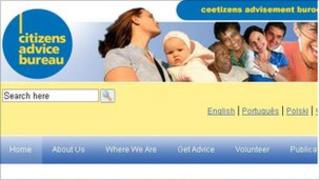 Serving and ex-service personnel and their families are to benefit from a new telephone service launched by the Citizens Advice Bureau (CAB).
The benefits and money advice line will extend the CAB's reach to people who do not live near a CAB office.
The service has previously been delivered solely by four advisers in east Belfast, Craigavon, Enniskillen and the Causeway coast area.
Debt advice and help claiming benefits are now available from anywhere in NI.
The scheme is offered on behalf of the Royal British Legion and the RAF Benevolent Fund.
Research by the Royal British Legion in 2005 found that some members of the ex-service community face significant financial difficulties.
A service offering financial advice to serving and ex-service personnel was then set up in England and Wales by the CAB, the Royal British Legion and the RAF Benevolent Fund.
'Financial issues'
It was extended to Northern Ireland in October 2009 and, since then, advisers have helped clients claim £1.2m in benefits.
A spokesperson for CAB said the advisers offered "free, independent and impartial support".
"Advisers are familiar with the complexities of life in the armed forces and with the specific concerns of individuals and families with military connections," the spokesperson said.
"The service seeks to maximise clients' incomes and resolve outstanding financial issues, with referrals made to other sources of assistance if necessary.
"This could include support from service charities, which can provide opportunities such as welfare breaks, help with accommodation or grants."
The CAB debt and benefit advice service can be contacted by telephone on 08452 66 66 96 or by emailing rbl.rafbf@citizensadvice.co.uk.