Woman foils knifepoint robbery bid in Lurgan with bag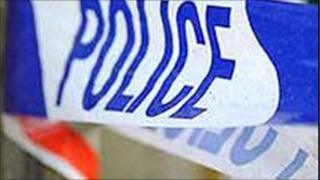 A woman has survived a robbery bid at knifepoint in Lurgan by striking her attacker several times with a bag.
She was making her way along a path at Manor Park on Saturday night when she was approached by a teenage boy.
He held a knife to the victim's throat and demanded her handbag, before pulling at the bag, breaking the strap and stumbling backwards.
The victim then hit her attacker several times with the bag before he ran off.
Police said the victim was left traumatised but was not injured.
The attacker is described as being about 17 years of age, 5ft 2ins tall, of slim build with dirty fair hair.
He was wearing dark trousers and a bomber jacket.