Council team helps cut anti-social behaviour in Ards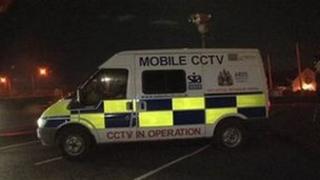 Reports of anti-social social behaviour have fallen by almost a third in part of County Down.
The success rate is being put down to a unique unit set-up in Newtownards police station.
The Ards anti-social behaviour team are employed by Ards Council and they respond to calls from concerned residents.
Colin Reid is part of the team and said they had gained quite a high level of success over the past three years.
"Over the past three years in fact anti-social behaviour in the Ards area has reduced by 28%, that is 7% in the last year alone," he added.
"So that is a significant reduction and we like to think we have made some sort of impact on communities.
"We are getting a lot of support from local people.
"Clearly no-one wants to be a victim of anti-social behaviour and the local residents are quite keen to support us in our efforts to reduce the problems."
In a survey by the Ards District Policing Partnership, more than 40% of people said anti-social behaviour was their main concern.
Mr Reid said:"Obviously the council officers have their own particular legislation and we use local legislation and local by-laws - but as well as that enforcement role, we also have perhaps a softer image, where we can approach members of the community to resolve issues on a fairly amicable level without having the recourse of legislation."
The team works two shifts a week and every weekend and often they liaise with the police.
Rapport
PSNI Constable Robert Rea, a neighbourhood officer, said the benefit was that they were "getting good professional back-up".
"The council officers aren't wearing a uniform like us so they are maybe a bit more approachable," he said
"However, the local community officers like myself in the town have a good rapport also with the young people."
In the second part of last year, the unit made 663 call-outs.
Constable Rea added: "Normally there is a lot of the same young people that we do see on a weekly basis.
"There could be about 30 to 40 young people who run about the Comber area on a Friday and Saturday night in different wee groups.
"Sometimes they get together in larger groups, but you know not any of them are bad people.
"But it only takes a small amount of that group of 30 or 40 of young people to cause anti-social behaviour and in turn get the other young people who are with them in bother for being there with them."