PSNI urges public to report crime in coastal areas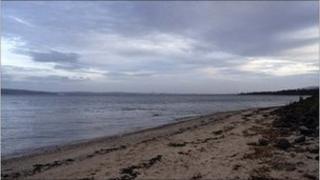 The PSNI is backing a national initiative to tackle coastal crime and terror threats.
Project Kraken aims to encourage public vigilance on and around the coast.
Inspector David Connery said those living or working by the coast should "look out for any suspicious activity and report it to the police".
"Beaches, marinas and harbours can be uncomplicated points of entry and police rely on the public to make us aware of anything untoward," he said.
Inspector Connery said suspicious activities to look out for included boat movements at unusual times, people being landed at unusual locations, boats moving around at night time with no navigational lighting or boats with above average crew for the size of boat.
"If you notice anything suspicious or unusual please never involve yourself or touch any suspicious packages," he said.
"Make a note of any registration numbers, markings or descriptions, and call your local police on 0845 600 8000. If the situation requires an emergency response, call 999."