Judge Barney McElholm warns officer over notes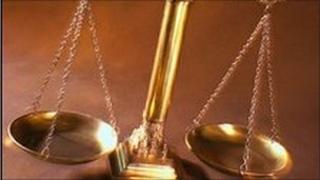 A district judge has warned he will seek disciplinary action against a police officer if notes and files are not handed over.
Judge Barney McElholm was speaking at Londonderry Magistrates Court in the case of William McGranaghan, 42.
The Northland Avenue man is accused of assault occasioning actual bodily harm.
The court was told the officer dealing with the case had been transferred and there had been no progress in securing medical notes and records.
Judge McElholm said: "What I find completely unsatisfactory is that there is a police officer out there who does not realise that when he starts an investigation it must be completed.
"Just because he is moved does not mean the case does not be completed."
The judge directed that all the relevant material had to be handed over by 9 May by the investigating officer.
He went on: "If not I will complain to the district commander that this must be a disciplinary matter."
He said that there had been a "gross delay and an inexcusable delay" and said if the notes were not handed over then the investigating officer must attend court on that date.