Petrol station seized from McGleenan brothers by SOCA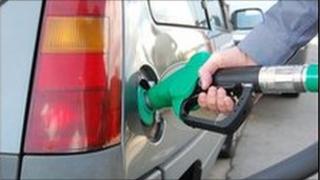 A petrol station has been seized as part of a multi-million pound assets recovery from three Armagh brothers allegedly linked to fuel smuggling.
The Serious Organised Crime Agency said it was granted further orders after Joseph and Francis McGleenan defaulted on an agreement to hand over money.
Three houses were also recovered from the brothers who are from Keady.
SOCA was first granted an order to seize money and properties from the two McGleenans and a third brother in 2009.
The order provided for the immediate recovery of: 12 residential properties; three commercial offices; three substantial development sites with planning permission; the proceeds from the sale of two houses and more than £870,000.
In its application to the High Court, the agency claimed the brothers had derived the majority of their assets through cross-border fuel smuggling and excise evasion.
The terms of the order further allowed for a sum of cash to be paid in respect of three additional houses in County Armagh and a petrol station in north Belfast within a certain timescale.
They remained subject to a Property Freezing Order while the terms of the settlement were satisfied.
Joseph and Francis McGleenan defaulted on the Order and on 25 March this year Lord Justice Coughlin granted SOCA a Recovery Order against the three houses and adjourned the application on the petrol station for the three weeks.
On Monday, Lord Justice Coughlin granted a second recovery order against Dunmore Service Station, Antrim Road, Belfast.