Burmah Street, Belfast body find not suspicious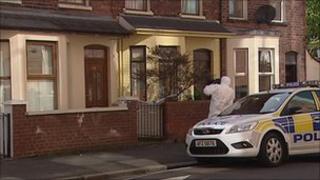 Police have said the death of a 37-year-old man at a house in south Belfast is not being treated as suspicious.
His body was found at a property in Burmah Street off the Ormeau Road at about 1330 BST on Tuesday.
Police carried out a forensic search of the house on Wednesday and a post mortem examination was carried out on the man's body.
The man's name has not been released.