Workers' Party says sectarianism must be tackled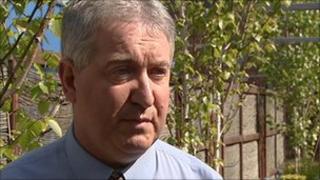 The Workers' Party, which is fielding four candidates in the assembly election, has said more must be done to tackle sectarianism.
It said it will actively promote integrated education and give more support to those who want to live in integrated housing developments.
The party also called for an end to the designation system in the assembly and of the D-Hondt system for electing ministers.
It pledged to work with other left-wing parties to fight spending cuts and reform Stormont.
The party's general secretary John Lowry said there are two main reasons for voting for the Workers' Party.
"Firstly, sectarianism remains a real issue in Northern Ireland society and goes right to the heart of the assembly and executive and it means the executive isn't working for anyone else other than the DUP and Sinn Fein, " he said.
"So we need to change the way the executive operates.
"The second is that the economic issues today are more important than they have ever been in Northern Ireland terms and we don't have a plan for recovery at the assembly.
"We don't have any imaginative proposals at the assembly as to how we might address these issues."
The Workers' Party wants an all-party jobs forum saying it would be more imaginative than simply lowering the rate of corporation tax.
Mr Lowry said they were a "small party with big ideas", adding they had a lot of common ground with other parties and favoured "a broad-based left coalition".