Small plane in flames after crash in County Tyrone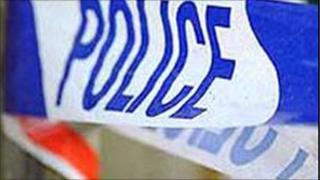 A small aircraft has crashed into a field at Killeter in County Tyrone.
The crash happened at Carn Road at 1200 BST on Sunday.
Police said the small plane was reported to have crashed into a field and burst into flames.
They said it was understood the pilot of the plane was "badly shaken, but otherwise unhurt".