RNID in call for funding for lip-reading classes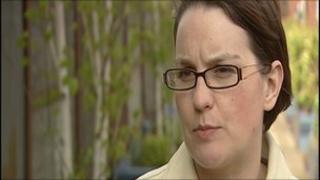 A local charity is calling on any new health minister to recognise lip-reading as a vital skill for the thousands of people who lose their hearing during their lifetime.
RNID Northern Ireland said funding urgently needed to be made available for lip-reading classes taught by specialists.
The charity's Claire Lavery said sufferers deserve professional support.
She said lip-reading could help change the lives of the hard of hearing.
"Hearing loss is very isolating for people," she said.
"It can affect their confidence because it affects their ability to communicate particularly in noisy situations or social situations or even relationships within the family.
"So learning to lip-read can increase your confidence in communication and open up avenues of life that you have perhaps left behind."