Police examine gun found in Londonderry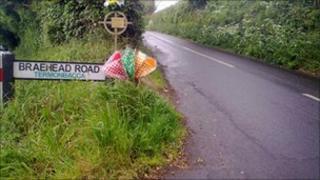 The police in Londonderry are examining a gun found on the outskirts of the city.
It was found on the Braehead Road following a gorse fire last Saturday evening.
The police say part of the gun was melted and it wasn't possible to say how long it had been there, or if it was a "working firearm".
It was found near the spot where the body of Kieran Doherty, who'd been shot by the Real IRA, had been discovered.
But the police say any link to the killing is purely speculative.