Rosemary Nelson Inquiry to be published on 23 May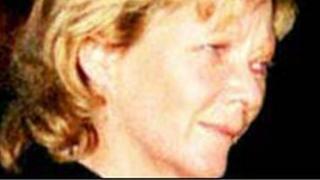 The findings of a public inquiry into the murder of Lurgan solicitor Rosemary Nelson will be made public later this month, the Secretary of State has confirmed.
Owen Paterson said the report will be shown to the Nelson family before it is published in full on 23 May.
Mrs Nelson, 40, died after a booby-trap bomb planted by loyalists exploded under her car in 1999.
An inquiry into allegations of security force collusion was held in 2009.
A panel of three judges heard 130 days of testimony. The Inquiry, which was chaired by Sir Michael Morland is understood to have cost about £46.1m.
The inquiry team had hoped to have its report completed by the end of April.
Mr Paterson said checks to ensure the report's contents did not endanger any individual or compromise national security had been completed.
Mrs Nelson, a mother of three, was killed when a bomb planted by the Red Hand Defenders detonated under her car as she left her home in Lurgan on 15 March 1999.
The solicitor's case came to international prominence when human rights groups, including representatives of the United Nations, raised fears for her safety following claims she was being intimidated by security force members and loyalist paramilitaries.
In a statement to the House of Commons, Mr Paterson said: "The report has not been shown to me or to any other member of the government, or to any officials except the members of the small team which carried out the checking process.
"I have not been briefed on the contents of the report, nor have any officials other than those in the checking team. Government will not have sight of the report until the day before it is published."
A major police investigation, which was led by a senior police officer from England after objections to the probe being led by the Royal Ulster Constabulary, failed to charge anyone for the murder.
The police denied any allegations of wrong-doing.
The subsequent inquiry was one of a number ordered by the British and Irish governments.