Two escape blaze at house in Londonderry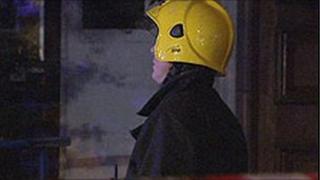 A number of homes in the Waterside area of Londonderry had to be evacuated after a house fire.
Fire crews were called to the scene at Mimosa Court shortly before 2300 BST on Monday.
Two people were in the house at the time, but had left safely by the time the fire and rescue service arrived.
Smoke affected about five properties but the fire was contained and did not spread. Police are investigating the cause of the blaze.