Queen 'demoted' in Failte Ireland radio ads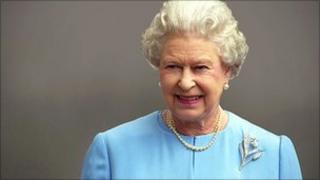 Staff at the Republic of Ireland's state tourism body, Failte Ireland, have been left red-faced after radio adverts demoted the Queen to the rank of princess.
The ads downgraded the Queen from "Her Majesty" to "Her Royal Highness".
Failte Ireland commissioned radio ads to promote the historic visit to Ireland next week of the Queen.
The ads described the monarch as Her Royal Highness instead of referring to her majesty.
The mistake also appeared on the Discover Ireland website.
Under royal protocol, the Queen is referred to as Her Majesty while princes and princesses should be known as His or her Royal Highness.
Failte Ireland said "the wrong tapes" were used and as soon as the problem was spotted, the error was corrected.
The campaign was designed to promote Ireland by highlighting the visits this month of both the Queen and US President Barack Obama.
The Queen's first visit to the Republic begins on 17 May.