Lorry abandoned on A1 in Newry with illegal fuel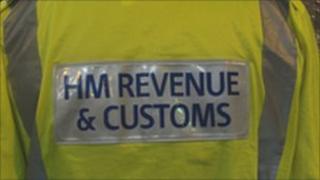 More than 25,000 litres of illegal fuel has been found in a lorry abandoned on the A1 in Newry.
Police and officers from HM Revenue and Customs discovered the fuel in a tank chained to the floor of the lorry.
It is believed it was being smuggled from the Republic of Ireland. There were no arrests and investigations are continuing.
Mike Connolly of Customs said those involved showed no concern for the safety of other road users.
"The fact that this 40ft lorry contained a large fuel tank simply secured by a few chains shows a total disregard for public safety and the safety of other road users," he said.
"This seizure has prevented a significant quantity of illicit fuel from entering the market."