President Obama to address public in Dublin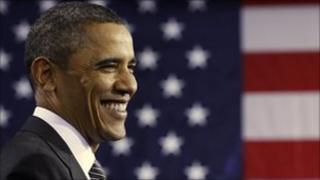 US President Barack Obama will address a public event in Dublin during his visit to the Republic of Ireland later this month.
Prime minister Enda Kenny told the Dail (parliament) that tickets for the event would be free, but the venue has still to be confirmed.
Mr Obama will also travel to Moneygall in Offaly, birthplace of an ancestor.
Mr Kenny said senior US officials would visit Dublin in the coming days to make final preparations for the trip.
An Irish government spokesman said the precise arrangements for President Obama's itinerary would not be finalised until the advance party had completed its work.
He said the visit would be more than 24 hours in duration with the president and first lady due to stay overnight.