Paul Maskey 'wants to run for West Belfast'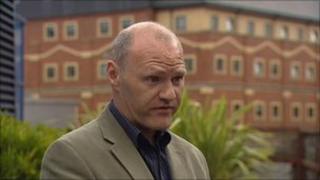 Paul Maskey has put his name forward to be the next MP for West Belfast, Sinn Fein MLA Gerry Kelly has said.
Mr Kelly wrote on Twitter that it was "good to see" the West Belfast MLA propose himself. A Sinn Fein selection convention will be held next week.
He added that Mr Maskey had "loads of experience for the challenge".
Mr Maskey has been an MLA since 2007 and would replace Gerry Adams who stood down earlier this year to run for election to the Irish parliament.
A by-election is expected to be held in June.
At the general election in May 2010, Mr Adams had a majority of 17,579, one of the biggest majorities in the United Kingdom.
When he stood down, he was appointed Baron of the Manor of Northstead, an archaic House of Commons procedure introduced because MPs cannot technically resign.