Security operation in Ireland ahead of Queen visit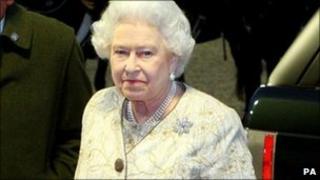 A major security operation has begun in the Republic of Ireland ahead of the Queen's visit this week.
Thousands of manhole covers and lampposts have been checked in Dublin as part of the preparations and parking restrictions started on Monday.
Irish police said up to 4,000 people were involved in the ongoing security operation.
The Queen is due to arrive in the Republic on Tuesday.
There will be restrictions in more than 30 streets in Dublin which will remain in place all week.
Areas affected include the North and South Quays, Nassau Street, Pearse Street, Thomas and James Street, Dame Street, Gardiner Street and Mountjoy Square.
On Tuesday, the N4 into Dublin will be diverted onto the M50 at the Lucan interchange.
Meanwhile, one of the city's main maternity hospitals has had to cancel around 500 appointments due to the security operation surrounding the Queen's visit.
The Rotunda Hospital, which backs onto the garden of remembrance, deals with 20-40 births every day.
All staff parking has been withdrawn, there are diverted routes, visitor restrictions and the cancellation of 500 procedures ranging from scans to check-ups
Dr Sam Coulter-Smith, master of the hospital, said it was a "headache" and was having a major impact on the hospital.
However, he said it had been agreed with police that if there was an emergency, access routes would be made available.
In County Tipperary, Irish police are increasing security around the Rock of Cashel ahead of the visit.