Killer dentist Howell indecent assaults trial begins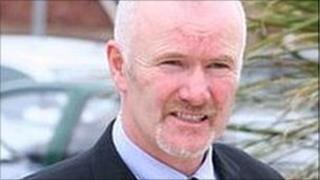 A jury has been sworn in at the trial of Colin Howell.
The former dentist has been accused of indecently assaulting six women on 17 occasions at his dental practice in Ballymoney, between March 1998 and December 2008.
Howell denies the charges. The trial is expected to last until Friday 27 May.
The 52-year-old is serving a life sentence for the murder of his wife and his former lover's husband in 1991.
The bodies of Howell's wife, Lesley, 31, and Trevor Buchanan, 32, were found in a car full of exhaust fumes.
It was initially thought that they had died in a suicide pact.
Howell's former lover Hazel Stewart,48, was also found guilty of killing the pair following her trial in March 2011.