UUP may make parking charges u-turn- Kennedy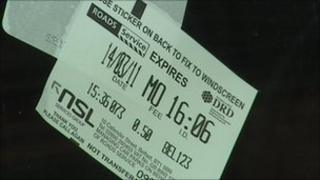 A senior Ulster Unionist assembly member has indicated the party's new minister for regional development will scrap proposed parking charges.
Former DRD minister Conor Murphy put forward the plan to bring in parking charges in towns across Northern Ireland during the last Assembly.
UUP MLA Danny Kennedy said many people are opposed to the idea.
"I can see no reason why we wouldn't change it as it is something we outlined in our manifesto," he said.
In March it emerged the Department for Regional Development was planning to raise millions of pounds in revenue by increasing car parking charges.
Thirty towns could have to start paying for parking for the first time. Fines for parking illegally may go up to as much as £90.
Currently only three cities in Northern Ireland have on-street parking charges - Newry, Lisburn and Belfast.