Andersonstown News to lose nine jobs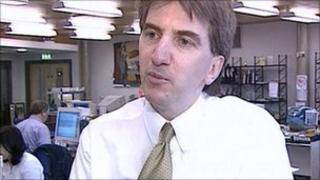 Nine people are being made redundant at the Andersonstown News, as the paper is withdrawing its Monday edition.
Belfast Media Group managing director Mairtin O Muilleoir said he hoped some of the redundancies would be voluntary.
"Discussions have now begun with staff and their representatives," he said.
Mr O Muilleoir blamed the economic downturn and rising costs for the decision, but said the paper would still go out on Thursdays.
"For some time now the paper has been loss-making and due to the severity of the economic downturn and rising costs, we are unable to continue publication.
"The Monday edition will now be amalgamated into the Thursday paper," he said.
"Our underlying business remains robust and our flagship Andersonstown News title remains one of the strongest weekly newspapers on the island.
"We are also successfully diversifying into other areas including film-making and online where we will shortly be announcing a small number of new jobs."