Gerry Adams west Belfast seat by-election called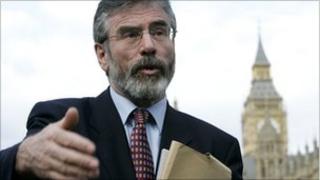 The writ has been moved in the House of Commons for a by-election to be held in West Belfast.
The former MP for the constituency, Gerry Adams, stepped down earlier this year and is now TD for Louth in the Irish Republic.
Mr Adams was first elected as West Belfast MP for Sinn Fein in 1983.
In November he said his decision to stand in the Dail was due to the economic crisis and the need for new ideas.