Colin Howell pleads guilty to indecent assault charges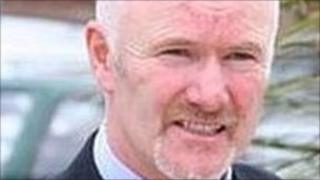 Double murderer Colin Howell has pleaded guilty to nine counts of indecent assault on former patients who attended his dental surgery.
The 52-year-old is serving a life sentence for the murder of his wife and his former lover's husband in 1991.
He admitted the nine charges when he appeared before Antrim Crown Court on Tuesday and said he was sorry.
A number of other charges of a similar nature will remain on the court list, but will not be proceeded with.
The bodies of Howell's wife, Lesley, 31, and Trevor Buchanan, 32, were found in a car full of exhaust fumes.
It was initially thought that they had died in a suicide pact.
Howell's former lover Hazel Stewart, 48, was also found guilty of killing the pair following her trial in March 2011.