Missing ballot boxes delayed AV referendum result in NI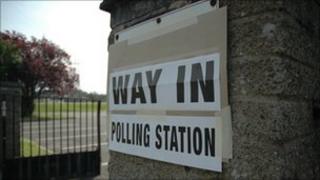 Votes in the recent AV referendum went missing from the Omagh counting centre which delayed the result for Northern Ireland, the BBC has learned.
Two ballot boxes were accidentally removed from the count centre and taken to Dungannon and Fermanagh district council offices.
The mistake further delayed the AV referendum result in NI which was known four hours after the rest of the UK.
An Electoral Office spokesman said the mix up was down to human error.
They added this was due to the volume of material being processed at the count centre.
The Electoral Commission, which oversees how voting is conducted in NI, is carrying out a review of the election and the counting process.
Its report will be made public later in the year.