Northern Ireland Water to refund business customers £2m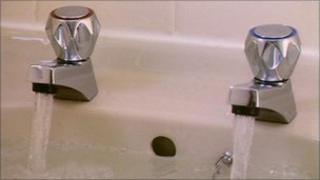 Northern Ireland Water is to refund almost £2m to business customers whose standing charges have been based on inaccurate pipe sizes.
The discovery, though, is bad news for customers with larger water pipes going into their properties than the records show.
They now face average back bills of over £600.
The company says the pipe diameter issue came to light through a programme of work to improve its data quality.
As the standing charge element of water bills is based on pipe diameter, it means customers with larger pipes than thought have been paying too little, while those with smaller pipes than recorded, have been paying too much.
A survey of business customers showed that in a small minority of cases, the pipe sizes of customers' properties were inaccurate.
The water company estimates 2% of its business customers are affected.
Back-billing of underpaying customers will be calculated at 50% of the amount owed dating back to April 2007.
The average bill is estimated at £684, while the largest bill to date is £1027.
Refunds for customers who have paid too much will go back six years.
The average refund is £7282, and the largest calculation to date is £9495.
Overall, Northern Ireland Water expects to refund £1.8m, while back-billing at 50% will bring in £350,000.