Man in court over Bangor murder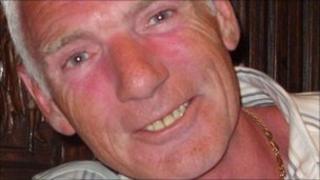 A 33-year-old man has appeared in Bangor Magistrates Court accused of shooting one man dead and trying to kill another.
Jamie Alexander Smith, of Shaftsbury Court, Belfast, is charged with killing 56-year-old Duncan Morrison at Hazelbrook Avenue in Bangor on Friday.
He is also charged with the attempted murder of Stephen Ritchie during the same incident.
A police officer agreed there was no forensic evidence against the accused.
A defence lawyer had asked the officer if Mr Smith, who was arrested in a car in Ormeau Avenue in Belfast, could be connected to the murder scene.
The officer confirmed there was no forensic evidence, only witness statements, connecting him to the scene.
He added that the car Mr Smith was in had been tracked from Newtownards.
Mr Smith spoke only to confirm he understood the charges which he denies.
He was remanded in custody to appear via video link at Ards Magistrates Court on 10 June.