Abuse case 'one of Northern Ireland's biggest'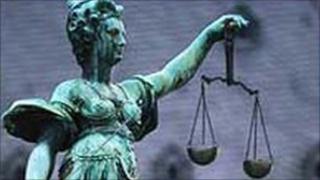 A court hearing has taken place into what has been described as one of NI's biggest child sex abuse cases.
Four people, including the parents of the alleged victims, face a string of serious charges including rape, threats to kill and child cruelty.
The offences are said to have happened to the brothers and sisters in the late 70s, 80s and early 90s, in County Down.
The accused did not appear at Downpatrick Magistrates Court in case of public disorder.
They have also been excused to appear at another hearing in eight weeks time for the same reason.
One of their defence lawyers told the court this was a "very significant"' case which was "well rehearsed".
Charged along with the parents - who cannot be named in order to protect the identity of the alleged victims - are 55-year-old Thomas Fitzpatrick, a retired part-time RUC reservist from Ardglass and Patrick Kilmartin, 57, a baker from Newcastle.