Face court and you could save your home says charity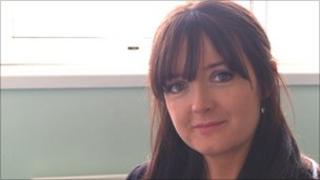 People who cannot pay their mortgages could spare themselves the distress of losing their homes if they turned up for court hearings, a Northern Ireland charity has said.
The Housing Rights Service was speaking as the latest court figures for NI shows that in four years, the number of mortage cases has risen by over 50%.
Last year, 3,390 cases were received as compared to 2,213 in 2007.
Ursula Toner, HRS, said experience showed that attending court was vital.
"As we provide emergency court representation for homeowners facing repossession we know first hand that many people don't attend their hearings," she said.
"This could be for a variety of reasons; they may believe all is lost, they may think that they will be in an open court; they may be unable to afford legal representation.
"However, our experience is that attending repossession hearings can greatly increase the chances of saving the home. There are alternatives to repossession available to the courts and attending can make a real difference."
Ms Toner, the advice services manager with HRS, said that repossession could happen to anyone. She said that in the last three months, HRS had seen a 30% increase in homeowners seeking assistance with mortgage debt, compared with the same time last year.
"Our message today is for people experiencing difficulties to contact their lenders and get free independent advice soon as possible. The earlier contact is made the more possibilities are available.
"However, even at court there are options, so it is vital that people attend their hearings; it really is never too late to get help"