Man escapes injury in Donegal bomb attack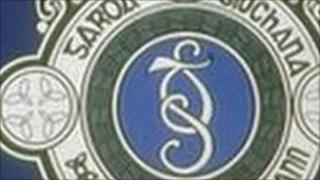 A bomb has exploded after being thrown into a house in Muff in County Donegal.
A man was inside the house in Wheatfield when the device exploded at about midnight on Sunday.
Irish police said he wasn't injured but damage was caused to the kitchen.
It's the second attack on a house in Muff in recent months. In March, shots were fired at a house in the same area.
Sinn Fein TD Padraig Macloclainn condemned the latest attack.
"I'm seriously concerned. I suspect it's the actions of self appointed vigilantes who represent nobody in either Derry or Donegal," he said.
"It's a second life-threatening incident in recent times in the area and the local community will be appalled. I want to call on those responsible to immediately step aside.
"No doubt some of these people would call themselves republicans. Republican is respecting the people and the people are sovereign. The people have spoken and the gardai and PSNI represent them."