Mother and son convictions for McFadden murder 'unsafe'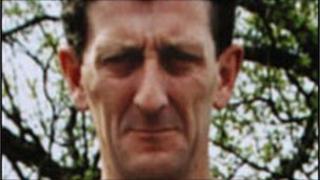 A mother and son jailed for murdering a man in Londonderry after a wedding four years ago have had their convictions reduced to manslaughter.
The Court of Appeal ruled that guilty verdicts against Brenda Meehan and Sean Devenney for the murder of Jim McFadden were unsafe.
The 42-year-old was beaten to death at his Shantallow home in 2007.
Mrs Meehan's husband James Meehan failed to have his murder conviction overturned.
Jim McFadden was attacked after a wedding reception in County Donegal which was also attended by the Meehans and Devenney.
The confrontation which led to his death was said to have followed an earlier row over insults directed at the victim's daughter.
James Meehan, 41, was jailed for a minimum of 14 years, his 42-year-old wife was given at least five years in prison, and Sean Devenney, 23, was ordered to serve nine years.
Flawed
During their appeal it was claimed that flawed directions were given to the jury.
Lawyers for James Meehan also contended that the trial judge's interventions confused jurors.
However, Lord Chief Justice Sir Declan Morgan, sitting with Lord Justices Higgins and Coghlin, ruled that none of the interruptions cast doubt on the safety of his conviction.
Dealing with Brenda Meehan, the judges held that her conviction for murder was unsafe, but that she had assisted and encouraged her husband.
"In those circumstances it is clear from the case as a whole that she knew or foresaw that some harm would be caused to the deceased," Sir Declan said.
"We are satisfied, therefore, that in her case a conviction for manslaughter should be substituted for the murder conviction."
The court ruled that the jury was instructed about Sean Devenney's liability in the same way as with Brenda Meehan and also declared his conviction unsafe.
Sean Devenney and Brenda Meehan, who embraced each other and James Meehan following the judgment, will have their new sentences decided at a hearing next month.