Collapse of Portrush property costs Ulster Bank £10m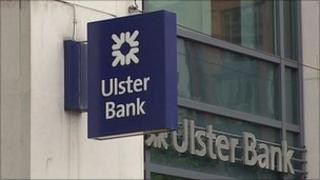 The collapse of a Portrush property company is set to cost the Ulster Bank more than £10m.
CRF Developments was placed into administration by the bank last year.
A progress report from the administrator estimates that at the time the company failed, it owed the bank almost £16m.
However, the sale of its assets, which are various properties in the Portrush and Portstewart areas, will only raise an estimated £5m.
The properties include shop units on Portstewart promenade and houses in Portrush and Portstewart.
The administrator said none of the property portfolio has yet been sold as it had taken time to resolve "a number of legal and practical issues".
However, he added that a number of parties had expressed interest in particular properties and several offers had been received.
The administrator also said it would not be of benefit to creditors to try to develop the firm's land bank.