Man rescued after east Belfast arson attack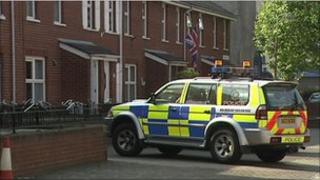 A man had to be rescued by firefighters following an arson attack on his home in east Belfast.
Burning material was forced through the man's letterbox in Glenallen Street, Ballymacarrett, at about 0100 BST on Friday.
He was treated at the scene for the effects of breathing in smoke.
Fire Service assistant group commander, Gary Davison, said the man's life had been in danger.
Police have appealed for information.