NI Policing Board makes 'gross misuse of public money'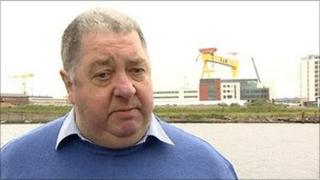 The NI Policing Board has been criticised for spending almost £200,000 unsuccessfully fighting a fair employment tribunal ruling.
Journalist Chris Ryder brought the case after failing to get a job interview.
The board said it would not comment on the case because it had signed a confidentiality agreement when it settled out of court.
However, Mr Ryder said he feels justified in breaking the terms because of "the gross misuse of public money".
"The board broke its own equal opportunity rules. It manipulated the election process to discriminate against me," he said.
"They destroyed the paperwork. They didn't keep proper records. And then they fought this all the way for five years including to the appeals court.
"To me that's a complete justification for the criticism of the way they do their business, of the absolutely profligate way in which they deal with public money. "