Men charged after first Copeland Island burglary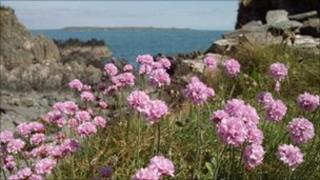 Three men have been charged following the first burglary on the Copeland Islands off Donaghadee, County Down.
The men, aged 18, 24, and 42, are accused of breaking into a premises at around 2100 BST on Friday.
The owner of the property called the PSNI and used his boat to transport officers to the island.
Inspector James Ellson said the arrests demonstrated the benefits of "co-operation" between residents and police.
"We are aware that there have been arrests on the Copelands before with regard to the disruption of nesting birds and the theft of their eggs.
"However, we believe this to be the first time that an arrest for burglary has occurred on the island," he added.
The men are due to appear at Ards Magistrates' Court on Friday 24 June.