Queen and McAleese 'set example for all'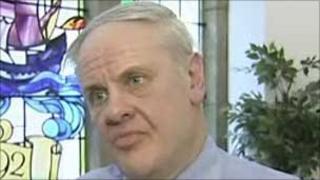 The Queen and President McAleese have set an example for all to follow, Dr Norman Hamilton, outgoing moderater of the Presbyterian Church, has said.
He said the royal visit to the Irish Republic symbolised the good relations built up between nationalists and unionists in recent years.
Dr Hamilton said churches, politicians and the wider community should follow the example set by the two women.
He said the hatred of the past "must not shape the future".
Dr Hamilton, who will be succeeded by the Reverend Ivan Patterson on Monday, said: "The Queen and President McAleese grasped the importance of going beyond historic animosity of positively showing that the future cannot be on the tensions and fears and even the ambiguities and hatreds of the past.
"We cannot shape the future for our children by what has happened in the past, even though the past has to be dealt with."