SDLP and UUP back assembly special adviser review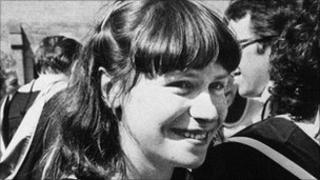 The SDLP and Ulster Unionist Party have backed a review into the way special advisers are appointed to Northern Ireland government departments.
First Minister Peter Robinson has asked the Finance Minister Sammy Wilson to look at the appointment process.
It comes after Sinn Fein appointed Mary McArdle as a special adviser to the new culture minister.
Ms McArdle was part of an IRA gang which murdered Mary Travers in south Belfast in 1984.
Ulster Unionist Ross Hussey said the main concern for his party was that "a former terrorist" had been appointed to the role.
"That's totally wrong for the family concerned and the party concerned. Sinn Fein should consider seriously the actions they took.
"A political advisor has a role to under take and we in the Ulster Unionist Party for example advertise within our group of people to apply for the post and they will be examined by their ability to do the job."
SDLP MLA Conall McDevitt also said Sinn Fein should review its decision.
"I know how the people feel in south Belfast, Catholic people, nationalist people feel about what has happened and what Sinn Fein have done," he said.
"They have misjudged absolutely the mood, not only of the people of Northern Ireland but particularly the mood of Nationalism on this issue.
"I think its not too late to review that decision."