Man dead after Donabate, County Dublin gun attack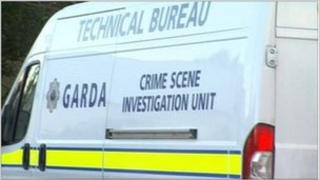 A 53-year-old man has died after he was shot several times at a caravan park in County Dublin.
Michael Taylor died in Beaumont Hospital in the Irish capital at about 0900 BST on Tuesday morning.
He was shot in the head and body at a caravan park in Donabate on Monday.
Two gunmen wearing black and grey hooded tops opened fire on Mr Taylor when he stepped outside his holday home. They escaped in a vehicle which was later set on fire.