John Mann is appointed Dean of Belfast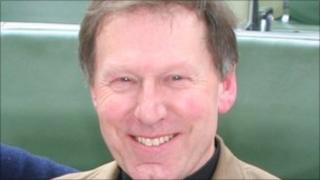 The Reverend Canon John Mann, rector of St John's Parish, Malone, has been appointed as the new Dean of Belfast Cathedral.
He succeeds Dr Houston McKelvey who retired in March.
Canon Mann, 56, was born in Blackheath, London. He was ordained a deacon in 1979 and a priest in 1981.
Mr Mann said it was a great privilege to be appointed Dean of Belfast and he was looking forward to his role at St Anne's Cathedral.
"St Anne's Cathedral is one of the wonderful buildings of a city that I have come to love since arriving in Belfast as a raw undergraduate in 1973," he said.
Before his ordination, Mr Mann worked for the Isle of Man Railways on the vintage electric tramway from Douglas to Ramsey.
He served the Diocese of Winchester in England as rector of the parishes of Bentworth, Shalden and Lasham from 1989 to 1993 before returning to Northern Ireland as rector of the parish of Cloughfern in Newtownabbey, County Antrim.
He moved to the post of rector in the Malone area of Belfast in 2002.
Mr Mann said he was looking foward to taking on the role of Belfast's Black Santa for the annual Christmas sit-out for charity.
"As Dean, I look forward to donning the black garb of the fourth in the line of clerical Santas, come December this year.
"These charitable collections fulfil a deep and real need and provide a lifeline for many."