Prisoner's bid for freedom at Laganside is short-lived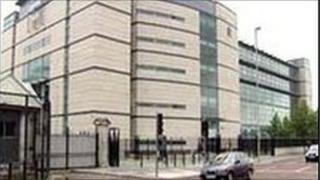 A prisoner has made a short-lived bid for freedom at the Laganside Court complex in Belfast.
He was being escorted by two police officers towards the back door of the courts when he noticed the gate had been opened to allow a car to enter the car park.
An eyewitness said he made a break for it, running towards the Victoria Centre with the male officer in "hot pursuit".
He was re-captured within minutes and escorted back to court.