Belfast Metro bus drivers threaten summer protest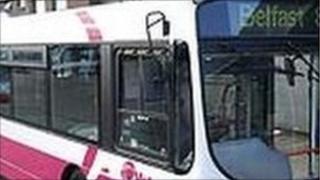 Bus drivers working onTranslink's Metro service have threatened protests and possible industrial action.
The drivers, members of the Unite union said industrial relations had reached "rock bottom".
They have called for talks with management to discuss their concerns.
In a statement, Translink said: "We are and will continue to engage with the officials of the trade unions to resolve these issues."
Unite chairman Michael Dornan said drivers felt "like second class citizens" whose concerns were not been taken on board.
"We understand we are going through a recession and are working closely with the company's marketing section to promote the business yet they refuse to recognise our concerns," he said.
"We now feel that we in the organisation are the only ones that are going to suffer. This, the bus drivers feel, is grossly unfair and relationships with management have reached rock bottom."