PSNI campaign to attract experienced officers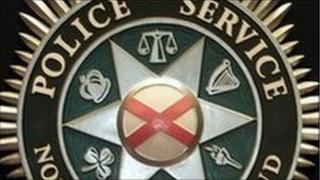 Police in Northern Ireland have launched a campaign to attract 40 experienced officers from other UK and Irish forces.
The move is a response to the retirement of large numbers of senior officers amongst those who left under the Patten redundancy scheme.
The recruitment of new trainee officers has been frozen.
But the PSNI is seeking to encourage transfers.
The PSNI's senior director of human resources Joe Stewart said: "We're particularly interested in experienced detectives, financial investigators and those who have experience in investigating serious sexual crimes to assist us in the work that we're doing.
Mr Stewart said because the PSNI was seeking officers who were already experienced, they could be trained and available for duty within about five weeks of joining.
Tip of the iceberg
The chairman of the Police FederationTerry Spence said more recruitment was still needed.
"We've been saying since the beginning of the year that we require at least an additional 1,000 officers on the ground to effectively meet the terrorist threat which is escalating by the day, and also to ensure that we can deliver a proper policing service to all of the people in NI, so whilst this is a welcome development it really is the tip of the iceberg for us."
BBC NI Home Affairs Correspondent Vincent Kearney said: "Chief Constable Matt Baggott has repeatedly said he has the resources needed to combat the dissident republican threat.
"But this recruitment drive is a clear signal that the PSNI is facing a skills gap due to a shortage of experienced officers.
"The recruitment of new trainee officers has been frozen, but the PSNI is now seeking to encourage transfers of experienced officers from other police services in the UK and the Garda."
The move comes at a time when other police services are facing cuts in numbers and budgets.
It has been made possible by an additional £245m of funding given to the PSNI by the Treasury and the Assembly earlier this year to help combat the dissident republican threat.
An advertising campaign will begin early next month, and successful candidates will transfer to the PSNI before the end of the year.