NI arm of P Elliott and Company in liquidation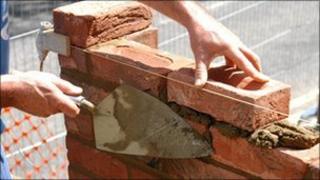 The NI arm of a troubled construction firm has been placed into court-ordered liquidation.
P Elliott and Company is part of the consortium building a new hospital in Enniskillen.
The Western Health Trust has already said the firm's problems will not affect the delivery of the project.
The company's other assets in NI included a share in the Windsor House office block on Bedford Street and an undeveloped site on the York Road.
P Elliott and Company's last available accounts cover the year to 31 December 2009.
The accounts show total retained losses of over £3m.
A note in the accounts said its ability to continue as a going concern depended on continued financing from its parent company and the parent company's bankers.
However that parent company, which is based in County Cavan, was placed into receivership last month.
It is estimated to owe its banks more than £400m.
The Elliott family business was founded in 1942 by the late Patrick & Alice Elliott, grandparents of the current owners.