Patrick and Hugh Hegarty face disqualification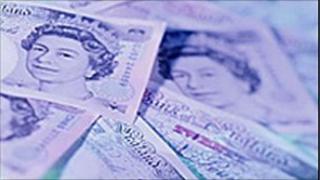 Two Londonderry brothers whose property business collapsed with debts of almost £300m face legal action to disqualify them from acting as company directors.
Patrick and Hugh Hegarty ran WG Mitchell, which was based in Derry but did most of its business in Scotland.
It was placed into administration after Royal Bank of Scotland demanded all its loans be repaid.
Now the Department of Enterprise has begun court action to disqualify the brothers from acting as directors.
At one point, its property portfolio was valued at around £500m. But by 2009 it was under pressure due to the property crash.
If a judge is persuaded by the department's case, the brothers could be disqualified for up to 15 years.
Last year, Patrick Hegarty was declared bankrupt in Scotland.