Man dies after crash near Antrim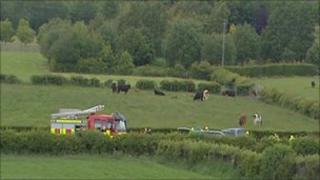 A man has died following a road accident in Dunadry, near Antrim.
Alan Nesbitt, 55, from Craighill in Antrim town, died after three vehicles were involved in a collision on the Dunadry Road on Saturday morning.
Three people were taken to hospital for treament to their injuries. They have since been released.
South Antrim MLA, Trevor Clarke, expressed his sympathy to the Nesbitt family.
"My deepest sympathies and those of the local community go to the victims family," he said.
"I appeal to anyone who witnessed this accident to bring any information forward to the PSNI.
One death on our roads is always one too many. I appeal for all road users to be cautious on our roads."