Denis Bradley in plea over Troubles victims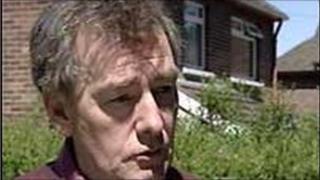 The co-chairman of a group set up to deal with the legacy of the Troubles has said the British and Irish governments should take the lead on dealing with the remaining issues of the conflict.
Denis Bradley of the Consultative Group on the Past said Northern Ireland had moved forward politically.
However, he said victims felt they had been left behind.
"They need to take the lead on it, not a lawyer or politicians," he said.
The Consultative Group on the Past was co-chaired by Lord Eames and Denis Bradley.
Among the 31 proposals included in its January 2009 report was the idea of a legacy commission headed by an international figure.
The group sparked controversy when it suggested paying £12,000 to all the families of victims of violence, including paramilitaries.
Former Secretary of State Shaun Woodward ruled out such a payment.