Elderly man escapes east Belfast care home fire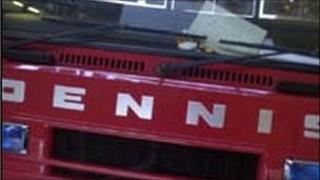 An elderly man has been taken to hospital after a fire broke out in a bedroom at a care home in east Belfast.
The blaze started in a ground floor room at Victoria Park Care Home, Connsbrook Avenue, on Sunday at about 2100 BST.
Staff led the man to safety and he was taken to hospital where he was treated for the effects of smoke inhalation.
Gary Davison from the Fire and Rescue Service said quick thinking staff stopped the fire spreading.
"Members of staff did an excellent job in taking the person out of the room which was on fire," he said.
"They also closed the door to the bedroom and the corridor thus preventing the fire from spreading."