Fraudster's tarmac con cost elderly man £8,000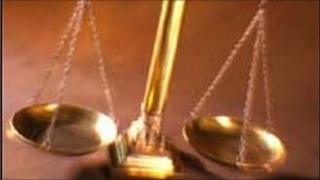 A conman who tricked an elderly man with Alzheimer's disease out of £8,350 has walked free from court.
An 18-month jail term which was handed down to Edward McDonagh, 45, from Innishmore Gardens, Coalisland, was suspended for three years at Belfast Crown Court on Monday.
McDonagh admitted eight counts of fraud by false representation on dates between 18 April and 1 August, 2008.
The judge told him his behaviour was "calculated" and "disgraceful".
"The elderly deserve to be protected," she said. "You exploited and manipulated this man for your own purposes."
A lawyer for the prosecution said the frauds related to cheques being cashed by McDonagh after he completed work on re-tarmacing a drive for the man who was in his 80's and suffered from dementia.
The crime was aggravated because of the victim's "extreme vulnerability and the repetitive offending", he said.
A defence lawyer said it had been an "abhorrent crime" but McDonagh was gathering money to repay his victim in full.
The judge said she was impressed that he was repaying what he had stolen.
She set a date for the end of July for the money to be fully repaid and warned McDonagh that failure to do so would result in a six-month jail term.